WEBINAR
Ground-breaking Collaborations Advancing Multiple Sclerosis Diagnosis & Treatment
Tuesday, June 29th | 11am-12pm EST
OVERVIEW
A total of 2.8 million people are estimated to live with MS worldwide and its prevalence has been increasing year-over-year in every world region.
This webinar will highlight unique collaborations formed to advance diagnosis, prognosis and therapeutic approaches to MS. Regional, national and global collaboration and data sharing has been an essential key to these initiatives and the use of QMENTA's globally connected software platform has enabled essential data and image sharing as well as advanced AI biomarker analysis.
Learn about the objectives of these studies and how they are executed to effectively carry out progress in MS. Please join us as we cover the following collaborations:
1. MS Global Data Sharing Initiative: Study of COVID-19 effects on MS patients around the world for new treatment guidance.
2. MS in Beeld: a Dutch non-profit patient organization for people with MS.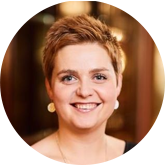 Liesbet Peeters, PhD
MSDA Coordinator for the COVID-19 Global Data Sharing Initiative, MS Data Alliance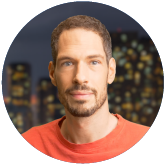 Bram Platel, PhD
Founder and Chairman, Stichting MS in Beeld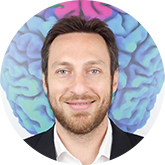 Landon McKenna
President & CBO, QMENTA (Moderator)