If you have conducted an imaging based clinical study in recent years, chances are you haven't achieved the outcomes or extracted all the insights you had hoped for. Imaging studies are challenging, with analysis of biomarkers and surrogate endpoints impacted by quantification challenges and variation between radiologist reads. As regulatory dynamics shift and technology advances, the opportunity is here now for you to revisit your past studies and extract the value you know is there.
Get in touch with our expert team to find out how our AI-powered solutions can help you today.

Imaging & Data Management
AI-powered end-to-end cloud imaging and clinical data management features automated image recognition and tracking, audit capabilities.

Expert, Central Radiology Reads
Central reading (PET, MRI, CT, fMRI, etc.) by our experts or yours using our Advanced Central Image Viewer that enables rapid image review and reports.

AI Biomarker Analysis Tools
Our library of over 50 AI-powered biomarker tools is searchable by disease, biomarker type and clearance. Over 10M brain imaging reference library.

Reduce Manual Steps to Max ROI
Simplifies study execution, and enables central reading that is faster, more accurate, and lower cost than the standard read approaches.

Get Objective vs. Subjective Reads
Our advanced central image viewer and AI Biomarker Tools enable rapid expert image review, with non-subjective quantification.

Secure & Risk Mitigate Studies
Feel confident using our secure, risk mitigated and quality assured environment. HIPAA, ISO 13485 and GDPR, protocol compliant.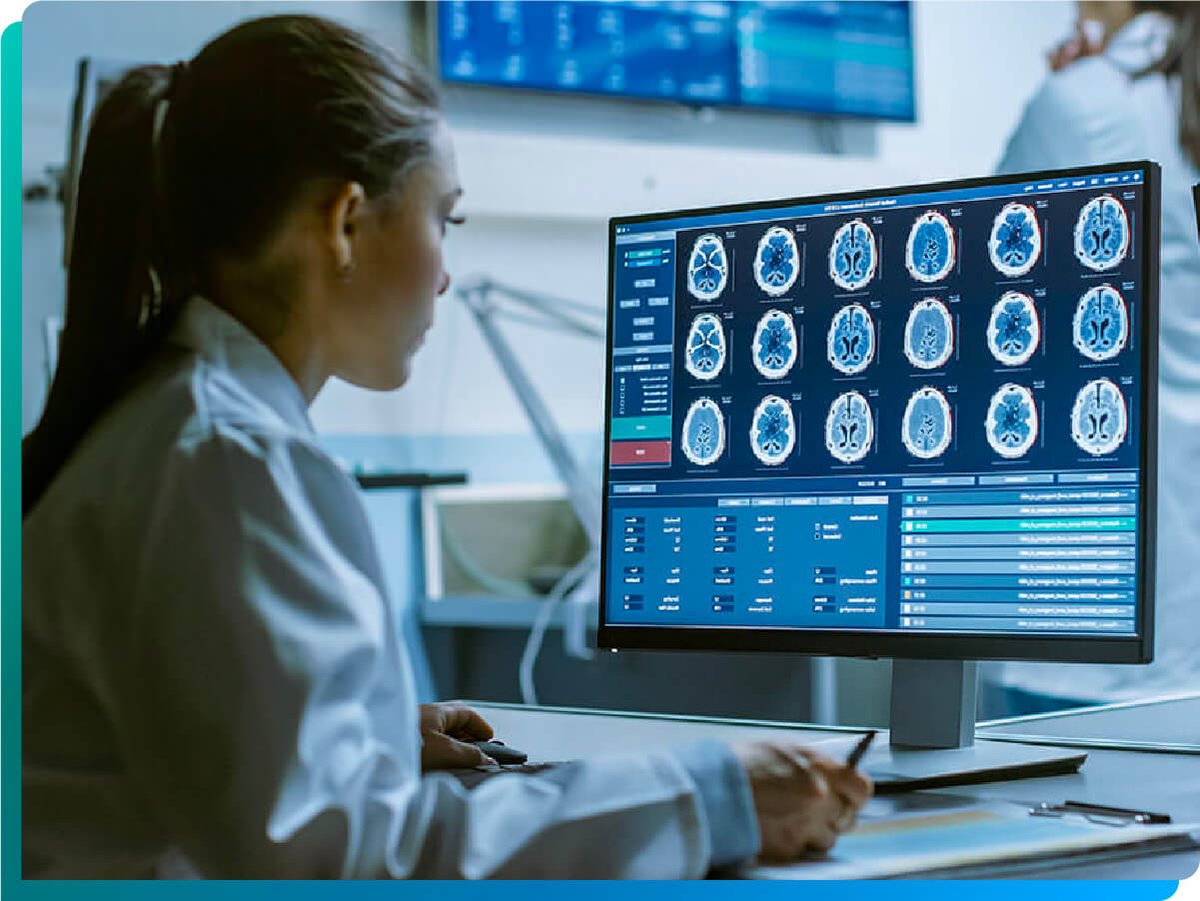 Download our paper and learn how you can gain the most value from new or retrospective medical imaging studies.