WEBINAR
Innovation and Digital Revolution in Biopharma : The Path Forward
Tuesday, May 18th | 10am-11am EST
OVERVIEW
Spurred by the necessities of the global pandemic, innovation and digital transformation in the biopharma industry has been massively accelerated. The speed of development and use of new vaccine platforms for COVID-19, the surge and dependency on data and analytics, and adoption of new digitally enabled ways of collaborating and partnering have come in stark contrast to historic ways of working.

While there are questions around how this will unfold, there is little doubt that change is well under way with clear competitive advantages.

Please join our panel of industry thought leaders who will share experiences, insights and recommendations on Biopharma's transformational innovation journey including strategic approaches to:
Innovate to develop products and services.
Engage better with patients and partners.
Execute operations more effectively.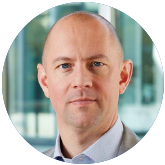 Chris Llewellyn
Senior Partner, McKinsey & Company, Global Leader of Digital and Analytics for Life Sciences and Healthcare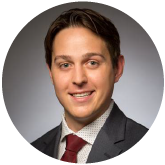 Kent Leslie
Global Head of R&D and CSO, Amylyx